Requesting Glean Audio Notetaker
Technology has made huge strides in notetaking technology. Glean is an online notetaking application that may help you take better notes. You can find more out about it on the Glean Products and Resources Page.
Ask your Disabilities Specialist about this service if you think it may benefit you. If you are approved for this service, reach out to our Adaptive Technology Specialist for a demo and to be connected with a Glean account.
Image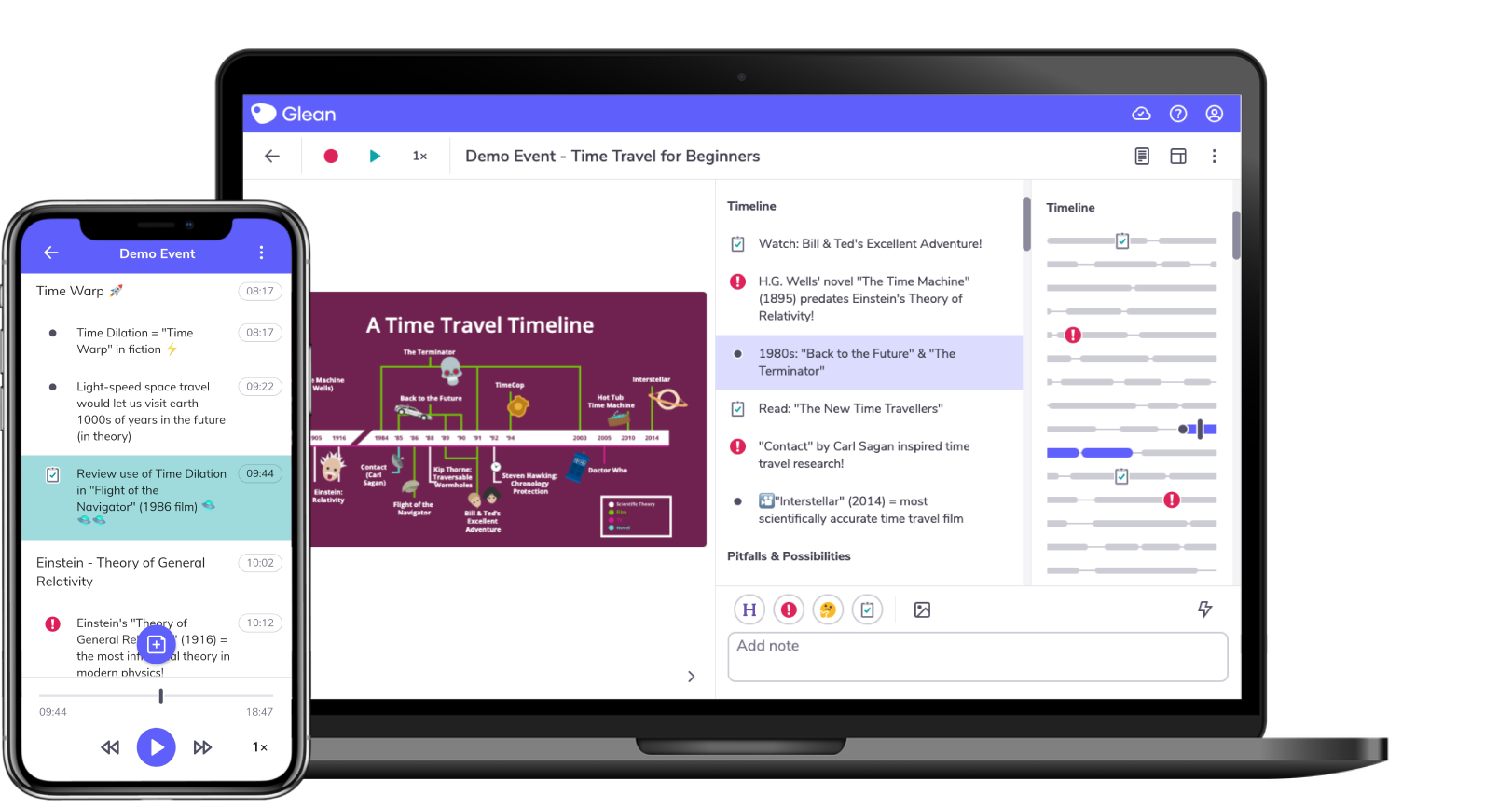 Requesting a Peer Notetaker
This guide is designed to show you the basic steps in requesting Notetaking assistance in your classes via a fellow student. It does not replace the Notetaking contract in the DSP Services Portal under the "Your Services" tab as well as in the DSP online System Manual for students. Don't hesitate to contact your Disabilities Specialist or call 805.893.2668 if you have any questions.
Step 1: Submit Schedule
After logging into the DSP system, select "Services" at the top of the screen.
Then, select "Submit Schedule" tab at the top of the screen.
Click in each box next to the classes you want Notetakers (A check √ will appear next to each class).
Click on the "submit" button at the bottom of the screen (a red message will appear at the top confirming that your request was successfully submitted).
Please note that only classes you are enrolled in will appear. If you just changed your classes, it will take 24 hours to be reflected in the DSP System.
Step 2: Notetaking Requests
After submitting your schedule, select the "Notetaking Requests" tab at the top of the screen.
Check to see status of your Notetaker (Filled versus Not Filled).
If the status is Filled, click on "View Request" to get information on who your Notetaker is, evaluate your Notetaker, and obtain notes if they are uploaded by your Notetaker.
If the status is Not Filled, DSP will send confidential emails (indicated by: "first letter sent ___date" or "second letter sent ____ date" on the "Notetaking Requests" screen) to your instructors asking them to make announcements (verbal or via email) to your class. This process may take several weeks. You can expedite the process by recruiting a classmate (who must be enrolled in the class) or the Teaching Assistant to be your Notetaker.
Check the online system at least once per week to be sure you are receiving notes and that your notes are complete.
Concerns with Your Notes
If there are any problems, first contact your Notetaker.
If you do not receive a response right away, alert DSP by contacting the Notetaking Coordinator at notes@sa.ucsb.edu or completing a Notetaker evaluation (click on "Notetaker Evaluation" in the DSP Services Portal).
If Notes Are No Longer Needed
Log into the DSP Services Portal.
Click on "Submit Schedule" tab at the top of the screen.
"Uncheck" the class you originally requested notes for.
Click on "Submit"
Requesting a Peer Notetaker Tutorial Video
Let Kalli Talafus, DSP's Front Desk and Proctoring Assistant, guide you through the process of requesting a peer notetaker.