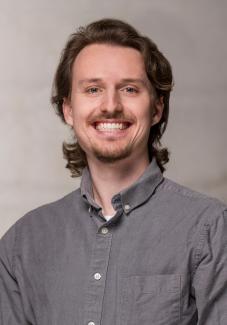 Test Proctor Coordinator
Cooper DiNapoli is the Test Proctor Coordinator and a UCSB Graduate. Cooper coordinates exam accommodations, proctor assignments, and student training - questions related to these areas can be directed to him. He is excited to return to UCSB and help facilitate equitable access to higher education.

In his free time, he enjoys playing video games, tabletop card games, and rewatching Avatar the Last Airbender.